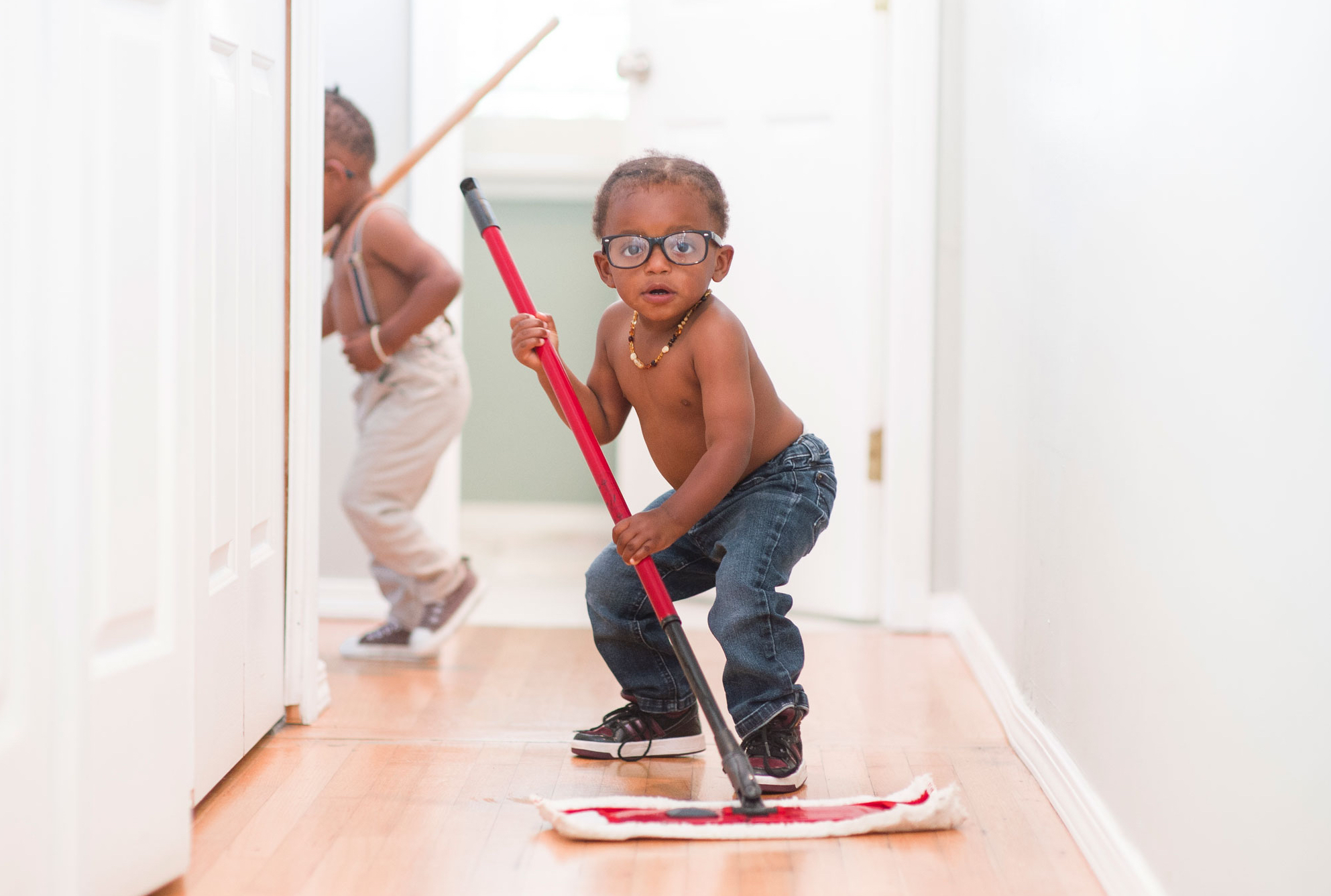 When parents ask if their little kids should do chores, my immediate answer is an emphatic, "YES!" Helping one another is part of family life. Jobs around the house qualify for gifts of service. The benefits of helping around the house are many. Learning to care for oneself and others, living in an organized and clean environment, and building "how-to" skills top the list.
Expect your children to help from an early age. Little kids can contribute to the family by doing chores and are often more capable than we think. Just keep in mind, "little jobs for little people" and don't insist on perfection. Training is the goal. Be consistent with your expectations. If the rule is chores need to be done before playtime, stick to it. Expecting the best effort the first time is a good rule of thumb too.
Listed below are typical chores preschoolers and early elementary-age children can do to take part in caring for family members and the home.
Chores for Littles
putting away toys/cleaning up play area
sorting and matching socks
emptying bedroom and bathroom trashcans
making the bed
putting dirty laundry in basket
sorting laundry to colored baskets
filling pet's water and food bowls
dusting
dust mopping
helping with meal preparation (supervised)
setting and clearing the table
Praise kids for helping. It's always nice to hear a compliment for one's effort. In the long run, you'll be glad you started the job list early, with your littles. When kids are older, chores will be just what the family members do to help one another.
© 2018 Becky Danielson. All rights reserved.
Previously posted on FaithFirstParent.com.
Photo credit: Frank McKenna on Unsplashed.